Easy access to the convention center and to the residential-hotel complex with its 61 rooms and 34 "apart-hotels", all adjacent to the conference building, are perfect for hosting meetings, conventions, and training courses alike, even for large companies, associations, and groups. Our extensive experience in the hospitality sector, the wide range of facilities, and the extraordinary natural setting make Bulferetti Group an esteemed name, even abroad. For international guests, it offers comprehensive packages of activities and services, including: transfer to/from airports, lodging, tours, entertainment, sports, and educational experiences. In recent years, Ponte di Legno has rapidly become an annual stop for the young and not so young alike.
Meetings and conventions
There are countless businesses, associations and foundations that choose Hotel Mirella and its satellite establishments for reunions and training courses, and one of the reasons they do so is the unique opportunity to alternate between high-efficiency sessions and the sheer peacefulness of its surroundings. Bulferetti Group's staff acts as a support to companies and associations in planning their stay every step of the way.
IAPS Ski Championship
For many years, students from 20 of the most prestigious British institutes, members of IAPS (Independent Association of Prep Schools), spend a week in our hotel and compete in their own dedicated ski championship, sponsored and organized by Bulferetti Group. Other institutes from around the world that have joined the competitions now follow their example.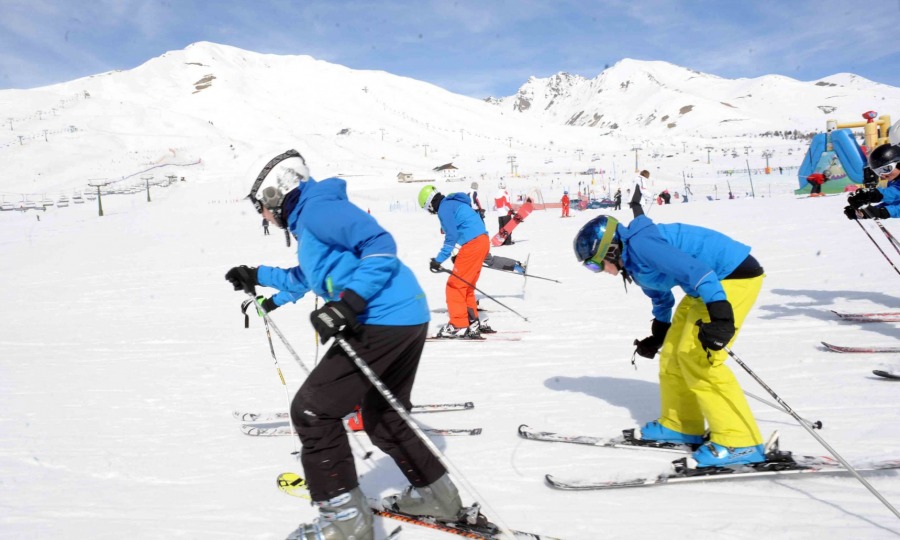 Ski Trip
A winter project for snow trips aimed at teenagers and families. Each step, from the arrival to the departure (even, if required, flight arrangements), is overseen by Bulferetti Group, allowing guests to focus solely on their relaxation and enjoyment.
Summer camp
A Multi-activity project directed at groups that enables to plan, day by day, discovery of the area through athletic activities like trekking, climbing, free climbing, rafting and adventure park excursions, with accompaniment by guides and other experts.
School camps / Entertainment service
A new project, designed chiefly for young people with a schedule that encompasses lodging plus sports, entertainment and educational activities. In this way, families can have the possibility to offer their sons and daughters exciting holidays and relaxation.